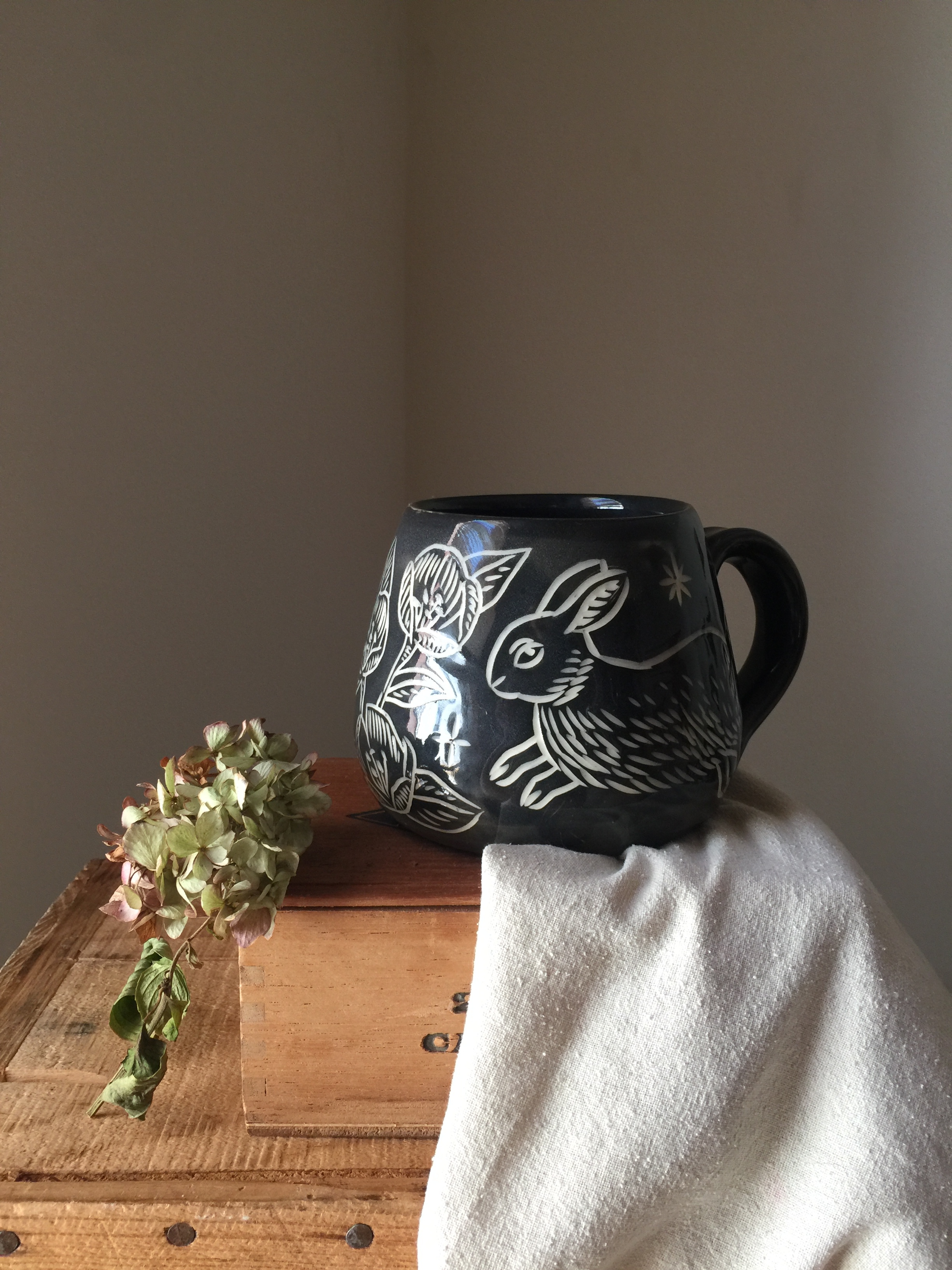 Rabbit & Wild Roses Mug
The Rabbit & Wild Roses mug is thrown on the wheel from white stoneware, then dipped in black slip which gives a layered, atmospheric quality to its color. I carve the image by hand, and each mug is a little different. There is a White Rabbit option for this mug, please see pictures for details!
Microwave and dishwasher safe, though hand washing is recommended. See instructions for long-term care [here].
This mug holds 16 fl ounces.