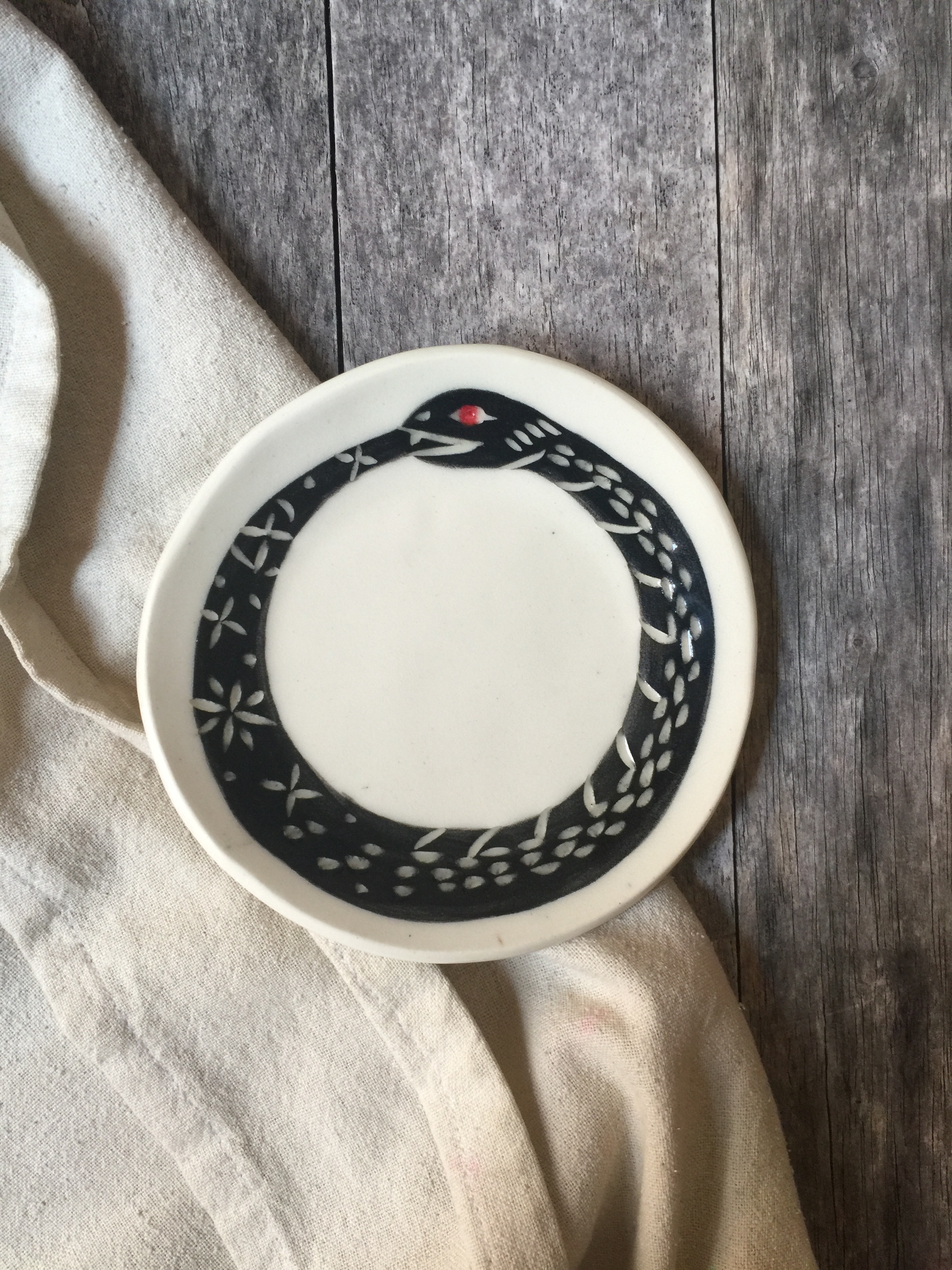 Little Ouroboros Plate
*There are only 2 of these available ready to ship. All other orders will be made to order, for which the lead time is 3-5 weeks.*
The ouroboros is an ancient symbol—the snake devours itself, seeing its own tail as a separate being to be consumed. The ouroboros is a reminder that although we view ourselves as separate, we are beings defined by our relationships to one another.
This little plate is created from a white stoneware slab, then painted and carved into by hand. Each plate is slightly different, which adds to its character and individuality.
Microwave and dishwasher safe, but hand washing is recommended.
4.5" in diameter.