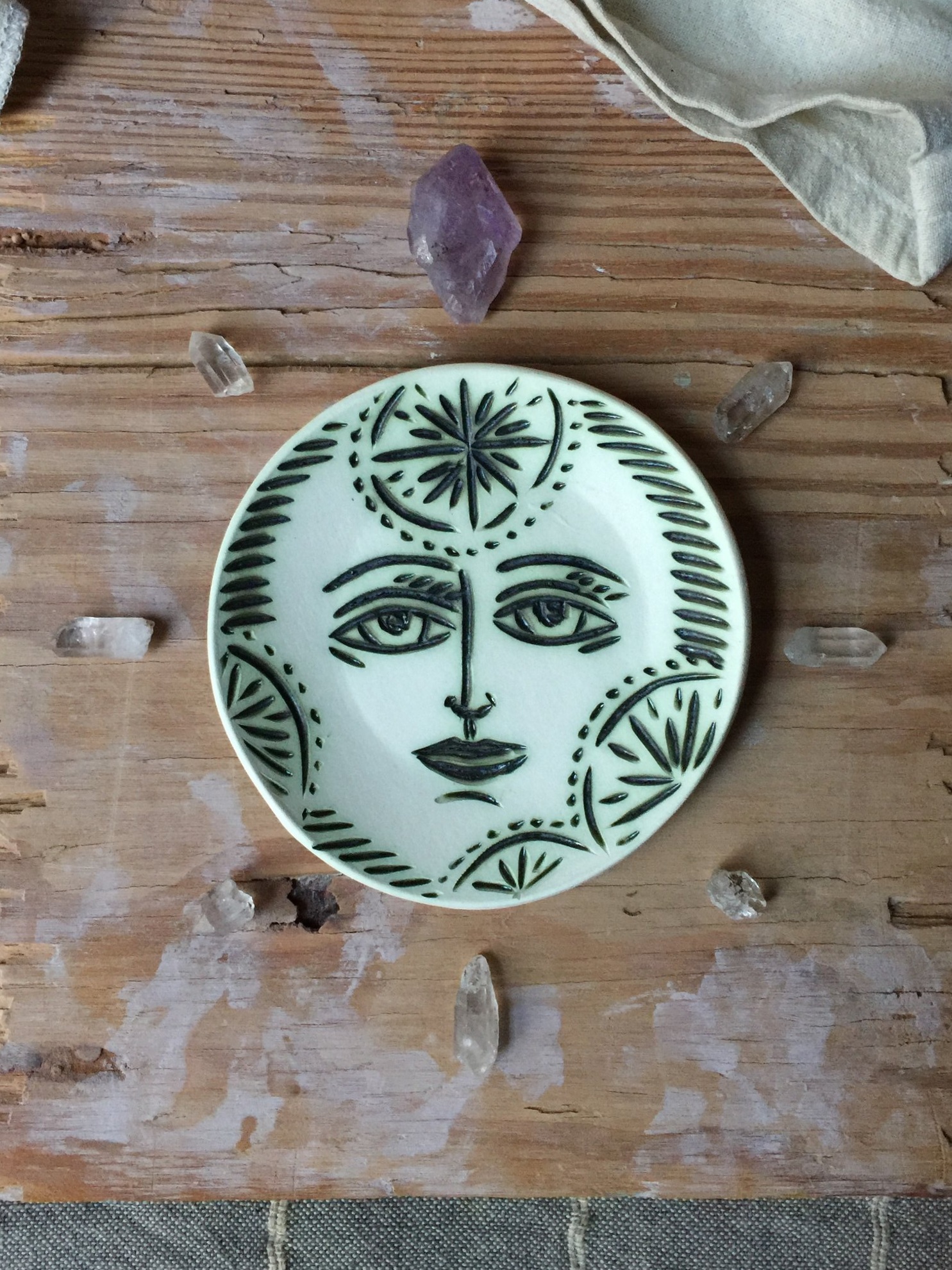 Little Boaz Plate
*There are only 2 of these available ready to ship. All other orders will be made to order, for which the lead time is 3-5 weeks.*
The Boaz Tumbler is named for Boaz, one of the three pillars in hermetic psychology. It represents the moon, the divine feminine and yin energy. Receptivity, intuition, the shadow.
This little plate is created from a white stoneware slab, then carved into by hand. Each plate is slightly different, which adds to its character and individuality.
4.5" in diameter. Dimensions may vary slightly.