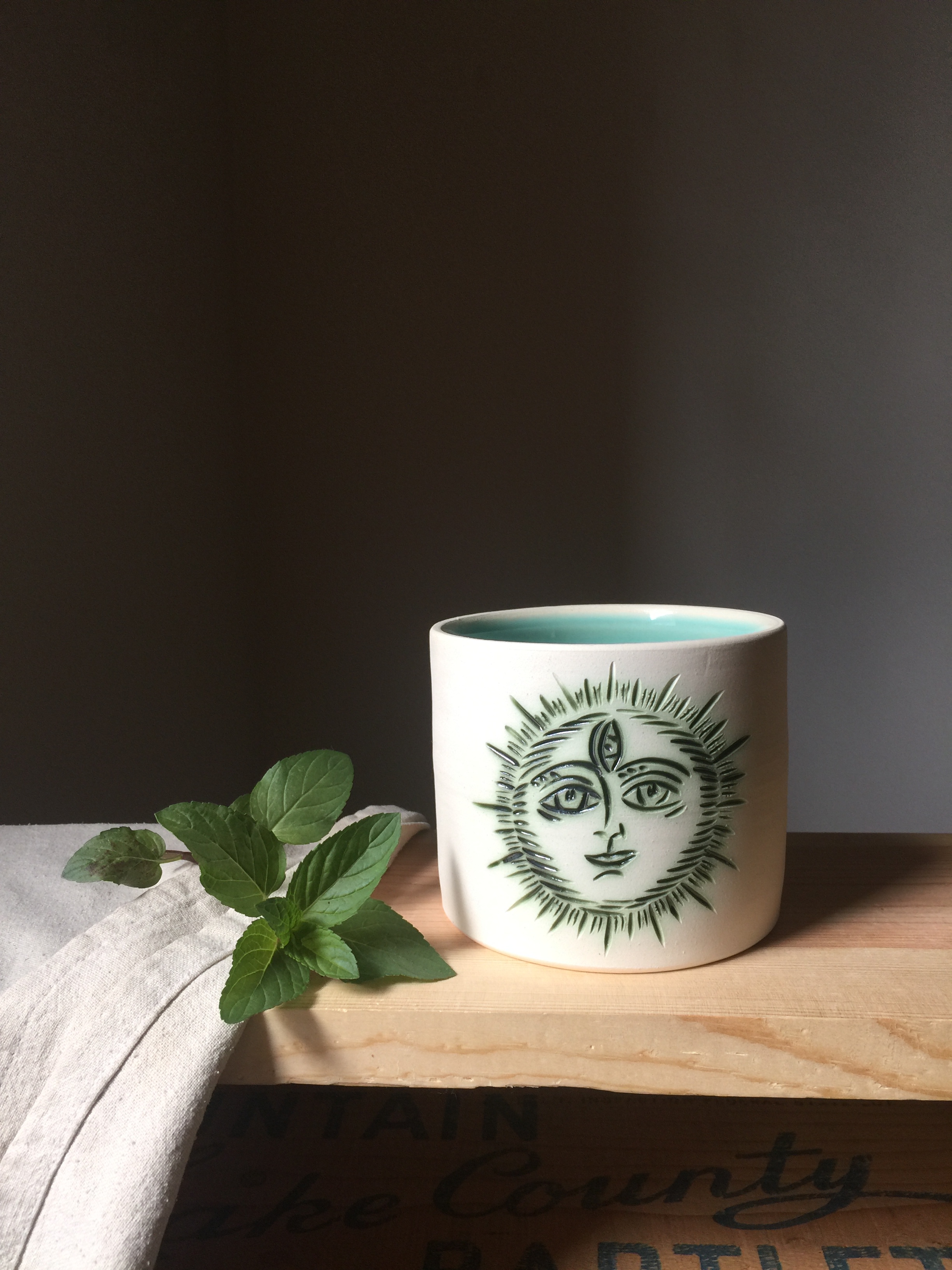 Jachin Tumbler
*This is a preorder listing. All orders will be made to order, for which the lead time is 3-5 weeks.*
The Jachin Tumbler is named for Jachin, one of the three pillars in hermetic psychology. It represents the sun, the divine masculine and yang energy. Manifestation, the generative principle.
Jachin is thrown on the wheel from white stoneware, carved by hand and fired twice to cone 6 - 2230 degrees F. The exterior is copper oxide on the drawing, wiped away and left with the finished white stoneware. This surface is stain resistant, but should be hand washed soon after use to prevent permanent staining. Dishwasher safe, though hand washing is recommended. See instructions for long-term care [here].
3" diameter, 3.5" tall. This tumbler holds 12-14 fl ounces.